frequently asked questions
What is the life span of the magnetic liner?
---
Magnetic liner will last for 6-12mths after opening.
---
How many wears can I get from the magnetic lashes?
---
Our lashes can be worn 25+ uses as long as good care is taken of the lash. Please scratch off any dried liner with your nail & wipe the fibres of your magnetic lashes with an oil based micellar water after use and slip back onto the magnetic lash tray.
---
How long will the lashes stay on for?
---
Your magnetic lashes will last all day/night or until you take them off before you go to sleep. They are water proof, smudge proof & weather proof.
---
Are your liquid liners safe to use?
---
Yes, commonly all of the ingredients in my products are safe. Unlike glue, Lashfleek's magnetic liners are non- toxic and very gentle on the skin. All ingredients are outlined on the product descriptions also for your convenience. Please check these if you have any concerns about reactions or sensitivities as everyone is different. For your health and safety, it is not recommended to use any eye products if anyone has a pre-existing eye condition. To avoid sensitivities please try a small patch test somewhere on the skin before applying to the eye area as everyone is different.
---
How do I apply the lash?
---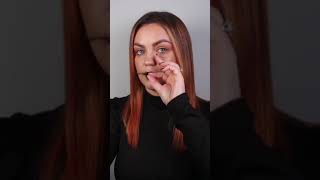 There are 2 great videos showing awesome techniques for applying Lashfleek's magnetic lashes. Check it out!
---
How many discount codes can I use at checkout?
---
Only one discount code can be used at checkout.
---
How do I contact customer service with queries about my order?
---
There is a "Contact Us" section available at the top right of my website. Please reach out with any queries you may have and I will respond within 24hrs. You can also email us on info@lashfleek.com or DM us on our social media pages. INSTA: Lashfleekmagnetic FACEBOOK: Lashfleekmagnetic
---
Where are the products shipped from?
---
Products are shipped from our Hub in Wexford, Ireland.
---
What are your opening hours?
---
As we are an online store we are open 24/7 and 365 days of the year. However our Customer Service Help Line is opened from 9am-6pm. If your query is an emergency we will normally answer within the hour outside of the hours stated above. Our warehouse is closed on weekends and bank holidays.
---
How can I pay for my order?
---
We accept all major Debit/Credit cards & PayPal for a safe transaction.
---
Where do you ship to?
---
SHIPPING ​ *Flat rate Standard domestic shipping 1-3 business days is €2.65. Orders over €50 free shipping. *Flat rate shipping to the United Kingdom 3 - 5 business days is €3.20. Orders over €50 is free. *Flat rate anywhere in Europe 3 -7 business days is €3.80. Order over €65 is free. Subject to change with Covid-19 updates.
---
How can I track my order?
---
A tracking number will be provided in your confirmation email. This can be tracked online via An Post website.
---
Will there be custom charges?
---
Some countries may have custom charges. These are not included in your final payment at checkout and may be required to pay these if requested as an additional fee. Please see the link below if buying from the UK. https://www.instituteforgovernment.org.uk/explainers/tax-brexit
---
Any shipment restrictions due to Covid-19?
---
This is always changing so before making your order please check the Covid-19 latest updates for international shipping. Please see link below: https://www.anpost.com/Help-Support/Covid-19
---
Can I cancel my order?
---
If you wish to cancel your order please email info@lashfleek.com as soon as possible. Once an order has been dispatched we cannot cancel the order. Order cancellations will be considered but cannot be guaranteed
---
Can changes be made to an order?
---
When an order is complete we cannot make any changes to the order. If you wish to make order changes please contact info@lashfleek.com to request a cancellation as soon as possible. If the order has not been dispatched, we will cancel the order allowing you to re order with the correct items.
---
Do you have a returns policy?
---
Lashfleek provides a money back guarantee if all items are in good condition, within 14 days of delivery.
Lashfleek will replace any defective items and make sure you are 100% satisfied with your order. Bear in mind that items can only be returned if they are in the same condition that they were sent and this includes the packaging. On return the products will be examined and any products that look used or damaged by a customer will not be eligible for refund. To start a return please email info@lashfleek.com. Any refunds will be sent to the original payment method used when purchasing the item/items. Refunds can take 5-7 business days to go back to your account depending on the branch.
---
Are your lashes cruelty free?
---
Absolutely. We pride ourselves here at Lashfleek for providing Cruelty Free products. All of our lashes are synthetic. Faux mink just means that the fibres are soft and feel like real mink lashes. The process of using or farming animals for there fur can be cruel and not something Lashfleek agrees with or wants to be apart of. ***No animals have been harmed in the making of my lashes.***
---
Does the magnetic liner come with the lash?
---
Yes, all magnetic lashes come with a magnetic liner included. You can also purchase a Felt Tip Magnetic Liner seperately if you prefer.
---
How can I make sure that my lashes stick to the magnetic eyeliner?
---
When applying the liner, make sure to add an even coat. I find that 2 coats works best before applying your lashes. Once the liner is on, allow to dry 80% and then apply the lash onto the liner. TIP: Draw the liner the same thickness as the magnets on the lashes to prevent any lifting.
---
How do I clean my Magnetic lashes?
---
You can clean your lashes by gently wiping off any excess liner or mascara with an oil based make up remover. Leave to dry and pop them back in the magnetic tray between uses. Simply scrape off any dried liner from the tiny magnets on the lash band with your nail.
---
Can I wear mascara with my magnetic lashes?
---
Yes, we recommend you apply mascara then curl with an eyelash curler before applying your Lashfleek lashes so your natural eyelashes are more blended in with the lashes!
---
---